Thank God! I could manage to sneak into my hostel. Getting caught with the pre-birthday gift my boyfriend just gave, could have been so devastating. It was a cute little bouquet, consisting of my favorite beauties which made my heart melt instantly. The lovely basket had pink and yellow gerberas, white gladiolis and few lavender tulips. I couldn't have asked for more. I was in complete awe of the enchanting colours and continued to admire them until I realised that it won't last for long. I quickly grabbed a jug of freshwater and carefully shifted the flowers into them.

After a few days, the flowers drooped and started to wilt. And one fine day, the maid asked if she could throw away the rotting flowers. I failed to respond and before I could blink, the lady ruthlessly dumped the flowers into a trash can and walked away. I somehow felt guilty for what happened & stepped out of the hostel immediately. While I was on my way back to home, I spotted a nursery as I passed by the temple. I stopped by and bought a handful of budget-friendly saplings. I knew I had to utilize the empty plastic bottles and few handicapped coffee mugs at my room, instead of buying special plastic containers to plant them. My roommates also made a major contribution to this 'DIY' task and we got it all together by evening.
Next day, I got up early and slid open the window. The sight of the tiny and fragile greens made my day. I sprinkled some water on to them and greeted them with a gleeful 'good morning'. Since then, my fondness for plants never ceased. Spending time with them used to be a huge stress buster. Communicating with them seemed to be an inherent trait and I made peace with myself by sharing my joys and sorrows to them. They became a companion to me and were never excluded while doing my other day to day activities like reading, listening to music, meditating, etc.
If I was asked to make a list of the innumerable benefits of the therapy that I was receiving, I would have mentioned the top five as:
1. Regular involvement in gardening has huge positive impact on your overall fitness. In other words, it can improve physical, psychological, and social health, which can alleviate and prevent various health issues that the entire nation is facing today. If the statement made you scoff, imagine how many calories are burned while slouching on the couch with the continuous stare on your LED T.V. sets or the new age addiction of being glued to your cell phones and not missing out on your favourite online content. Strolling around and soiling your hands with mud and grit is a far better option, don't you agree?
2. Seeing your plants grow each day, bit by bit can be such a positive motivation. It has been proven that feeding your brain every day with a daily dose of positivity can reduce stress and boost confidence. Our new millennial culture has left us with undue pressure, anxiety, stress & insomnia which if not treated can lead to depression. According to a study1, it was affirmed that "less green nature means reduced mental wellbeing, or at least less opportunity to recover from mental stress".
3. Haven't heard of the term 'kitchen farming'. Make sure you go through the plethora of literature regarding this trending topic. Growing your own food from the scratch gives you a huge opportunity to beat the blues by consuming healthy and nutritious food. I started my own kitchen garden with herbs that are used in every day cooking like coriander, curry leaves, basil, etc. I also had the intention to subvert the national dialogue of all Indian mothers to their growing children "Beta, zara dhaniya lekar aana".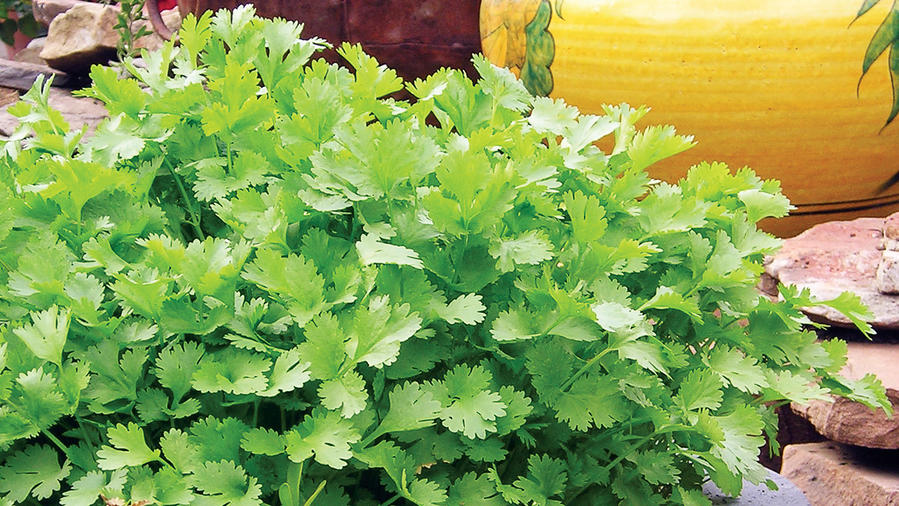 4. Growing your own food under your control can control your expenses too. In the last decade, survival was difficult for the common man as he was battling with soaring food prices. Statistics show a 350 percent increase in the vegetable commodity alone and may continue to rise. Hence, growing your veggies can be the best way out to tame your budget.
5. Enough said about the benefits what Mother Nature has blessed the human kind with. But isn't this a high time to pay back the favour? The entire eco-system is suffering and continues to alarms us with symptoms like species extinction, ozone layer formation, water level reduction, extreme climate condition, pollution and many more. It just takes a little time, love and patience in a quest to co-exist with the disturbed eco-system.
All in all, I have to agree that petting my plant has played a crucial role in my life. It has helped me build focus, reduce stress, burn calories, eat fresh & 'organic' produce and more responsible.
We are on a mission to help women learn, grow, connect, explore opportunities, earn and build an identity. Be a part of this movement for Women Empowerment and get access to many rewarding opportunities.