PD Score 10
This is the price you are paying for convenience
We wake up every morning, brush our teeth, tuck in the dress, go get milk packets, get vegetables for cooking, pack food in a box and start off to work. Have we ever wondered what the milk packets are made of? Do we bother to carry a bag every time we buy vegetables? The brush we use, the lunch box we carry, the spoon that we eat food with, the bottle in which water is filled to drink, the zip lock pouches in which we carry our lunch boxes, are all made of plastics. Plastics have now become a part and parcel of life on earth. Be it going to a grocery shop, buying vegetables or even purchasing textiles, we never fail to carry a polythene cover. In case we forget to carry a plastic bag, we ask the shopkeeper to give us one. Nevertheless, few outlets have banned plastic usage and have started supplying goods to customers in paper bags. Few places in India have also imposed a ban on the use and disposal of plastics. It draws concern as the level of plastic pollution is increasing exponentially. To understand how plastics, affect the environment, it is necessary to apprehend what plastics are and how they contribute to the degradation of our ecosystem.
WHAT ARE PLASTICS?
Plastics are materials made of long chain synthetic compounds. They can be easily molded to various forms. They are highly elastic, easy to manufacture and inexpensive. Plastics are light in weight and easy to carry. Use of plastics also reduces transportation costs. All these advantages attract and welcome more production and consumption of plastics. The dreadful face of plastics is that they are non - biodegradable, meaning they cannot be digested and decomposed by micro organisms easily.
TYPES OF PLASTIC
There are different grades of plastics categorized based on the raw materials used for manufacture. A few of them can be recycled and reused while others can not be. Such non-recyclable plastics demand disposal after a single use. Recyclable plastics can be melted, shape reformed and reused. In plastic materials and containers, there is a number inscribed inside three arrow heads following up each other's tails in clockwise direction. This number depicts the type of plastic and the symbol talks about the recyclability of that kind of plastic.
1. Number 1 denotes that the plastic is made of a polymer called Polyethylene terephthalate. Plastics labelled 1 are highly feasible to recycle, but they can be used only once. Repeated recycle increases the risk of bacterial culture.
2. Plastics labelled 2 are strong and rigid. They are the ones used as milk containers, laundry soap bottles, plastic tables, etc. They are safe for usage and less expensive to recycle.
3. Number 3 signifies non - recyclable plastics. These are used in road laying, gardening hoses and construction applications. It contains several toxic materials that are not to be reused. It is better not to use these plastics.
4. Plastics numbered 4 are the carry bags used as grocery bags and thin plastic sheet liners. They are soft and easily crushed. These are not recycled much.
5. Number 5 is an indication of one of the harmless kinds of plastics. They are widely used as bottles and bottle caps. They are recycled and reused as trays and bins.
6. Number 6 designates the kinds of plastics that are difficult to recycle. These plastics can harm the environment. These are the Styrofoam plates and cups.
7. Other miscellaneous forms of plastics fall under the last category of number 7. They are dangerous and are not recommended for usage as they contain a toxin called Bisphenol -A.
WAYS OF PLASTICS DISPOSAL AND THEIR HARMFUL EFFECTS
1. DISPOSAL ON LAND:
Have you ever wondered where do the plastics that you use go? The disposal methods of plastics pose high threat to the environment. When disposed on land, plastics tend to stay up for hundreds of years. They even enter the ground water. Plastics are highly impervious and contaminate ground water. They also choke pipelines in few places. Such disposal on open land is not only disgusting to look at, but it also ends up being a host for many disease-causing organisms. Continuous disposal in the same place causes piling up of plastics and it then too much of money and energy needs to be spent for proper waste management. All habitat in that place and nearby locality gets affected. Thus, the ecological balance gets disturbed.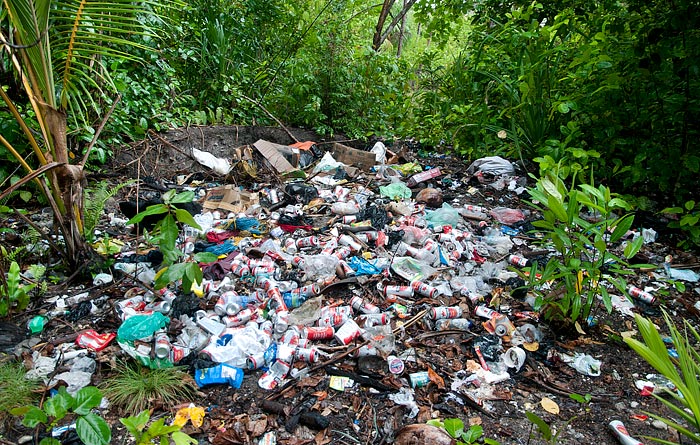 Improper disposal of plastics on land has also been the ...
To read full blog please clik here